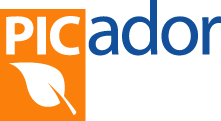 Packaging and Pos CAD Software :
A full range of CAD modules and features to design packaging and POS [structural and parametric 2D CAD drawing geometry, 3D automatic folding, 3D product/packaging assembly, 3D animation, automatic layout/imposition, data sheet, cutting table controller and drivers, standard library database (Ecma, Fefco, Pos), customized new models libraries tools, PLM or ERP integration SDK (ActiveX, .NET, XML)].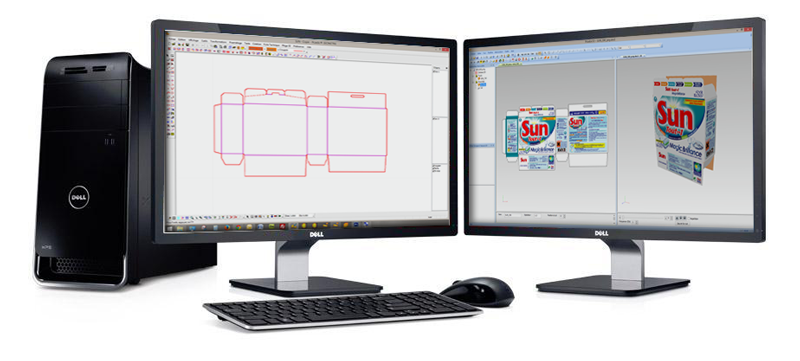 2D
A wide range of Specialized Tools and Features adapted for Packaging and POS Structural Design:
Geometrical functions for packaging design ( Geometry, Construction, Quotation, Hatch, Text, Image);
Study and Production functions: Data Sheet, Calculation ( Surface, All out, Nets);
Imbrication, Imposition, Tools (Cutting, Slotting, Perforating), Cardboard Format, Plotter Output, Image Insertion, Digitizing.
Draw and Parametrical Design. Conversion of an existing draw into a parametric model ;
Several Standards Libraries you can resize at your own convenience (FEFCO, ECMA, POS, Packaging)
Additional Diemaker tool : Bridge, Cutting width nets (points), Wood format, Easy set;
Import/Export : PDF, EPS, Ai, CFF2, DDES, DXF, DWG, IGES, Hpgl, Diecad (.N).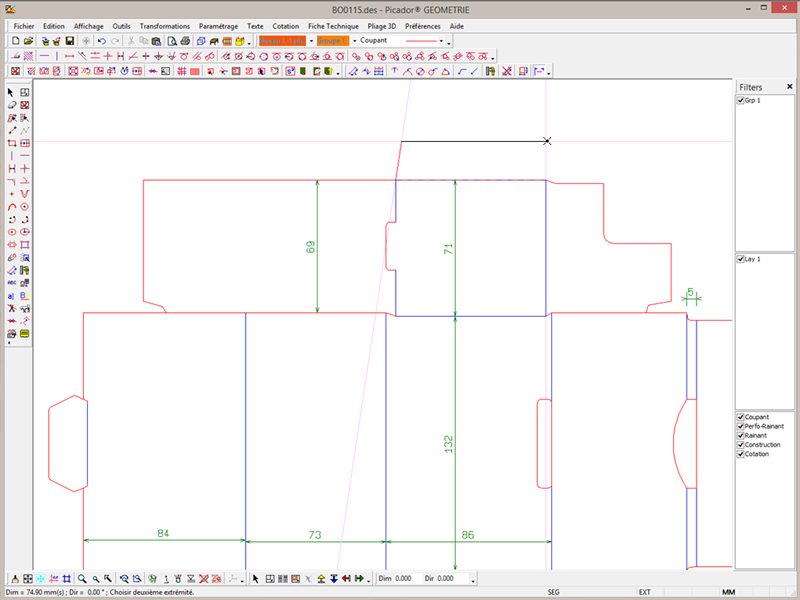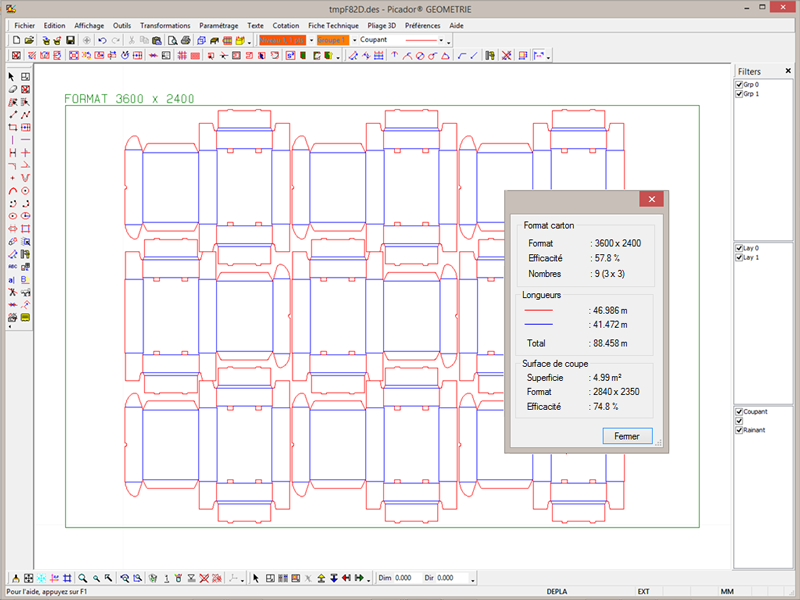 3D
Powerful and Easy to Use 3D Solution for Assembly and Virtual Prototyping:



Direct transfert of 2D model into Picador3D

Automatic 2D / 3D Folding

Folding / Unfolding 3D Animation

3D Assembly, exploded and sequenced view of animated assembly

Creation of Interactive and Animated 3D PDF. Your client can see and manipulate your model by using Adobe Reader.

Printing Files or Texture Positioning.

Imported graphic images may come from software like CorelDraw™, Adobe Ilustrator™, Photoshop™, Quark Xpress™ (Mac or Windows)

Import of CAD objects (Step, Stp, Iges, Igs) and 3D textured model (Stl, Dae, Obj, 3DS...) Interactive positioning, congestion calculating, intersection calculating for wedging achievement.

3D Export: Stl, Dae, Réalité Augmentée, WebGL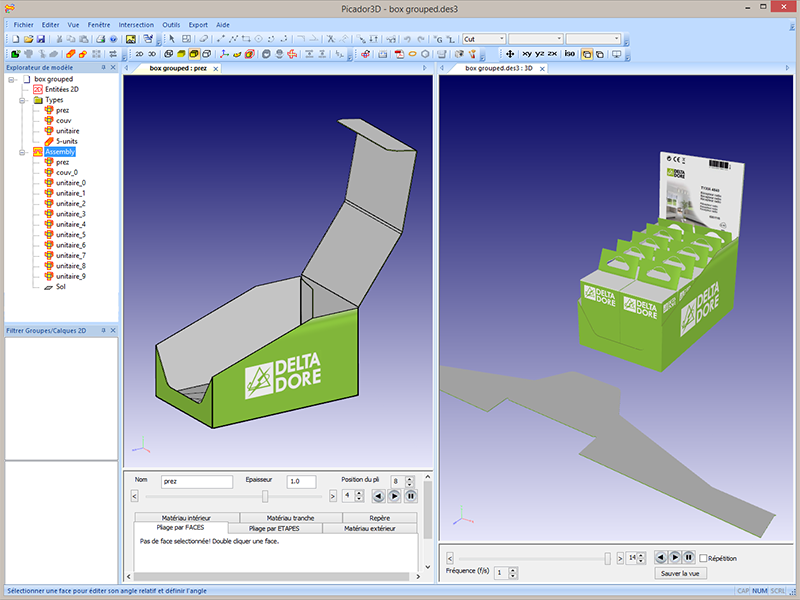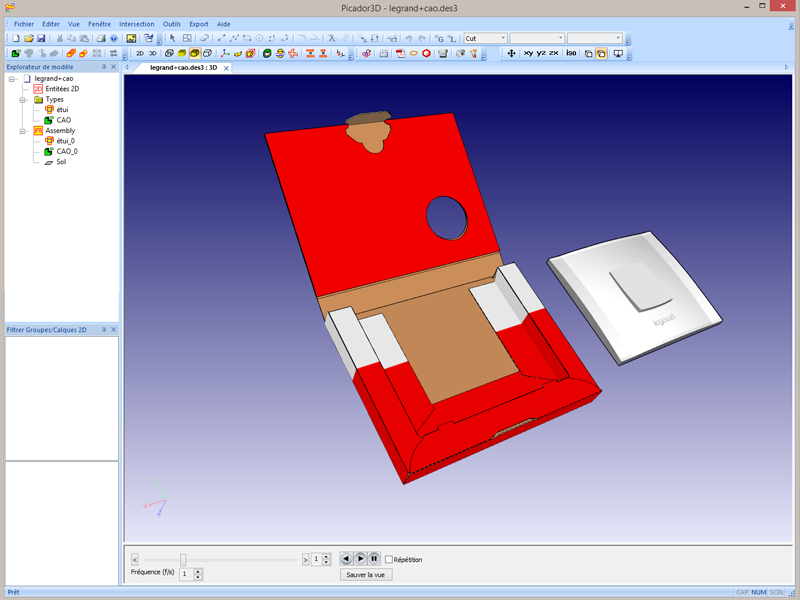 Cutting
A Software Module Intended to Control Cutting Table and Shaping Lasers:
It controls all cutting tables ( ZUND, ARISTO, DATA TECHNOLOGY, ELCEDE, KONGSBERG, LASERCOMB, SEI, WILD, GRAPHTEC, iECHO, MIMAKI, MECANUMERIC... )
Placement - multi model imposition on cardboard format, automatic optimization of tools path
Automatic speed and pressure setting according to the used material
Parameters for tangential knife (fixed or oscillatory), Creasing, Pen, Cutter, Laser, WaterjetCutting or Milling
Cutting or Milling

Possibility of deporting cutting station - Cutting simulation on your screen

Additional Diemaker Tool - Laser Cutting: Bridge, Nets width, Flat and rotating forms, Nets cutting, Wood format...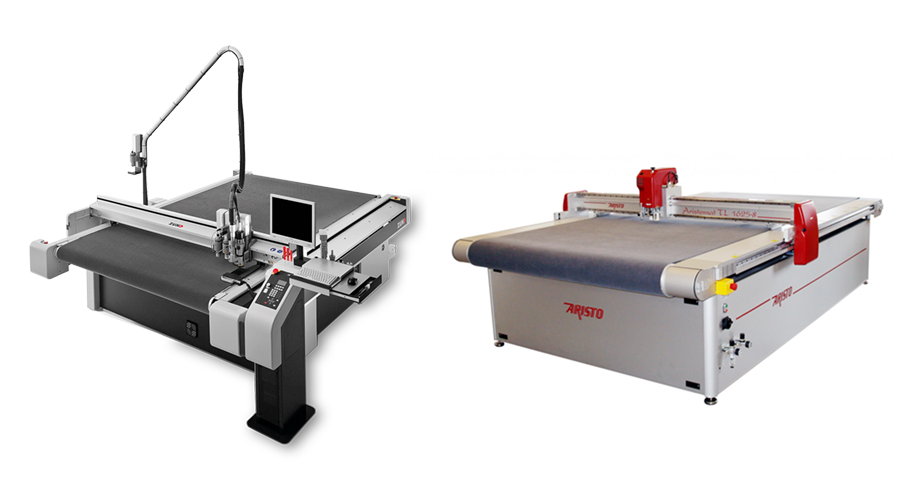 Standards
Find Several Packaging and POS Models in PICADOR's Standards Catalogs:
Find parametrical standards of folding carton and corrugated cardboard (FEFCO, ECMA, POS)
Create a new library via the download area
Create parametrical models in PICADOR in order to create your own professional library
Length nets calculation, cutting surface imposition according to the forms and machines, lost
Reusable Plug-In with others applications (composants dll .NET )
Save your time and reduce errors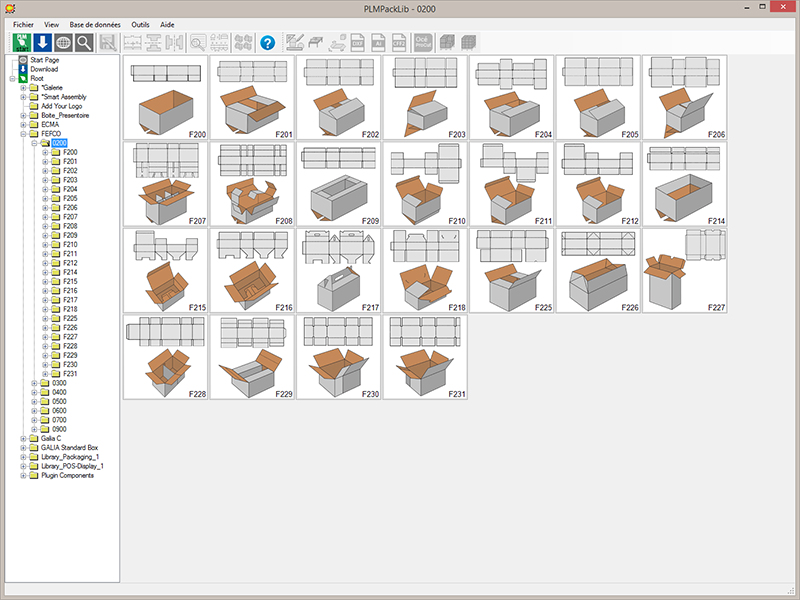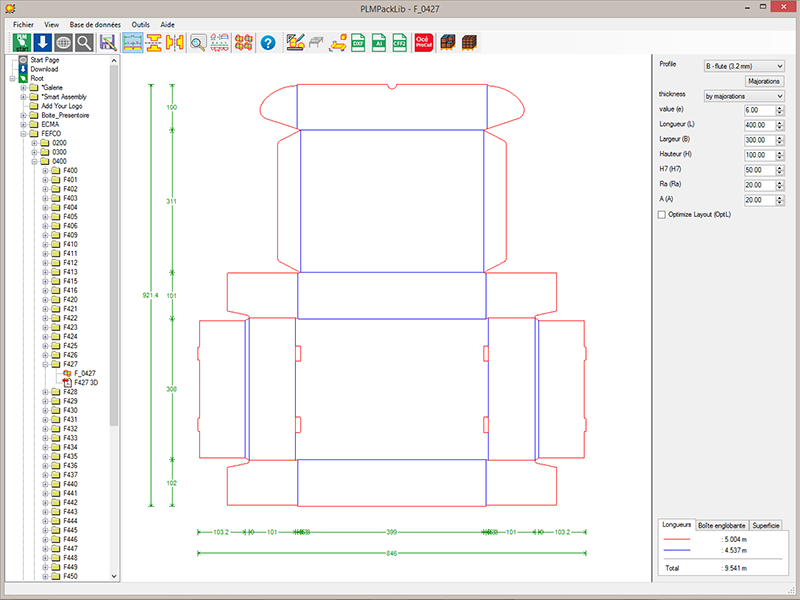 Palletization
Logistic Optimization, Palletizing, Packing and Truck Loading

:
Easy to use
Many features dedicade to p

alletizing and logistics optimization

: Case palletization, filling cartons/case, Optimal case calcul , Palletizing bundles (flat cases or cartons),

Adding interlayers, cap, protective film, angles ...

Database of boxes in stock

Automatic analysis report

Strength analysis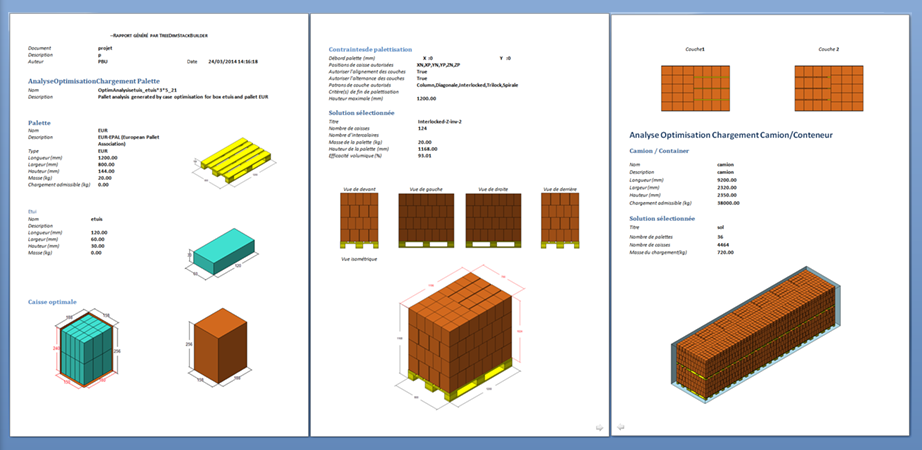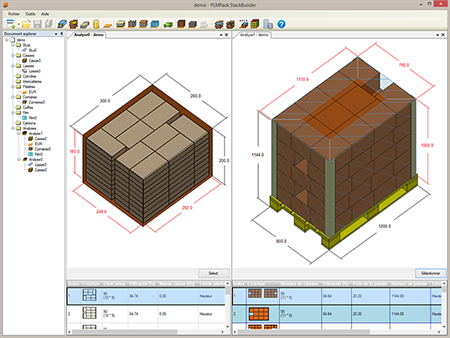 Contact us for commercial informations