Packlib is a module software integrated in the PLMpack platform, allowing the management and the use of 2D, 3D and parametric libraries of packaging and POS/Display.
Designed for the optimization of packaging system, the Packlib module includes many services:
Graphic navigation

Standards Libraries

Intra-company exchange platform

Animated 3D visualizations

Parametric resizing

Downloading models (Packaging, POS, PAV, etc ...)

Imposition / nesting

Help with cost estimation

Optimization of palletization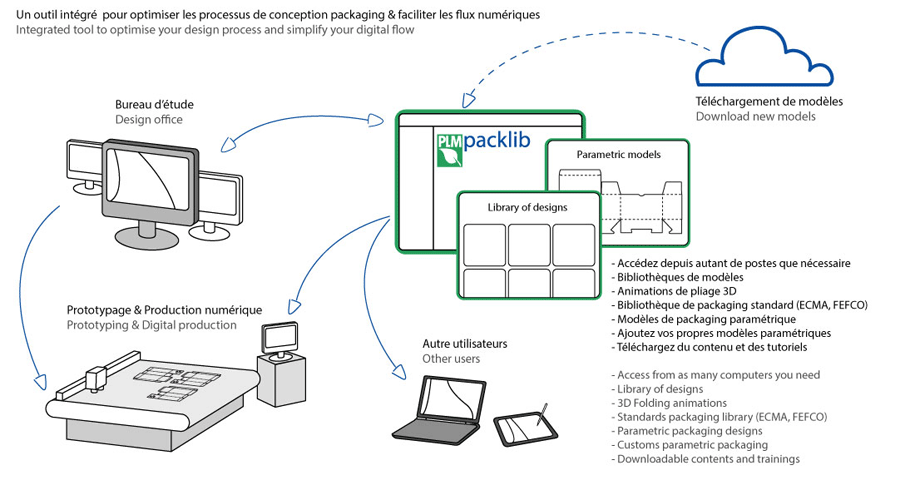 Chaque année apparaissent de nombreuses innovations et nouvelles réglementations qui transforment nos métiers. Ainsi, le monde de l'emballage doit évoluer en conservant les savoirs-faire et les exigences de toutes les générations.
Vous disposez maintenant d'un outil qui vous révélera votre propre savoir faire.
Voici quelque exemple d'utilisation de Packlib:
Plateforme de re-conception pour une problématique d'emballage ; Support d'éco conception ; Plateforme pour la production numérique ; Outils de mise en avant du savoir-faire d'une entreprise ; Vitrine commerciale ; Catalogue de solution ; Communication Client/Fournisseur