Partnership

National Packaging Council (CNE)
CNE is a french association which brings together all the packaging industry players.
The association has designed a dedicated methodology for packaging eco-design based on its acquired experience through several working groups This methodology is included in PLM Pack, treeDIM's oprtimization and eco-design software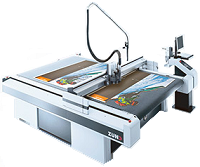 Printing and Large Format Digital Cutting
Canon France (Océ) is one of the largest supplier of managing professional system and documentary production.
treeDIM collaborates with Océ France to provide a complete digital prodution chain involving PICADOR and Océ ProCut with a

cutting table. This is an 100% digital solution which combines accuracy, flexibility and productivity in rigid and flexible supports cutting. Océ offer includes desktop printing and copying systems, high speed digital production printers and large format printing systems Océ Arizona.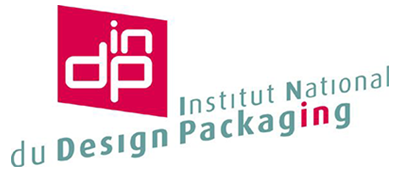 National Institute of Packaging Design
treeDiM is an INDP member, a body for the promotion and valorization of packaging design. INDP is a representation and sharing skills platform, a place of meetings and exchanges for the industry players, brands, designes and industrials.

CERMEX is a machines manufacturer, member of the GEBO -CERMEX Group, one of the major players on the market of packaging lines mechanization.
CERMEX and TreeDiM are working together on PLM Pack, treeDIM's optimization and eco-design platform software.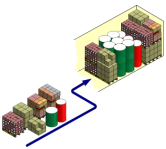 Design, Packing, Optimization, Palletization and Shipping of your Items
PackSoft® software helps you to design and optimize packing, palletizing and the shipping of your items. With Trucksoft® software, the users can easily design heterogeneous loading plans (boxes, pallets, truck or container) with various objects formats and various quantities.
PackSoft® and Trucksoft® are both edited by Terciel, a treeDIM partner.


Specialist in multi-material digital cutting
GRAFITRONIKS specializes in automated cutting systems.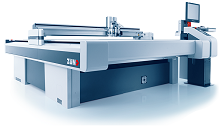 Its goal is to offer integrated and innovative solutions.
Grafitoniks has been part of treeDiM for more than 10 years and has combined Picador software and Zund tables for more than 20 years.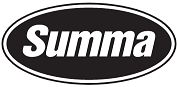 Cutting table systems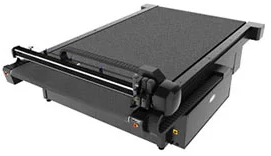 The Summa Series of Cutting Tables is an award-winning solution for pos/display production, samples, packaging applications and much more.
The PackLiB4Summa treeDiM solution is also offered by Summa for its customers.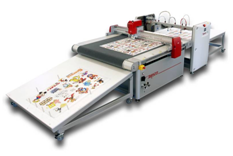 Cutting Samples Table

PICADOR is partner of the cutting table manufacturer Aristo which is involved in the packaging industry with its ranges of cutting, milling, tracing and creasing tables. Carriage, mounting, intsallation and maintenance are made with our partner Integral technologie (Aristo France).

MIS - Cost Estimating - ERP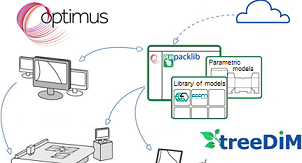 Its goal is to develop a solution based on
Optimus Estimating
modules and Picador's PackLib technology (treeDiM), which offers all the features needed to calculate and price the production costs of packaging for a product.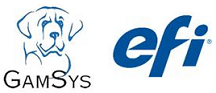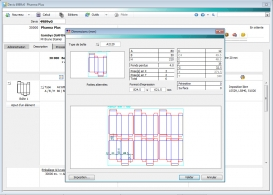 ERP - Production Management - Quotation - JDF
The module includes the Picador's ECMA library for calculation of imposition. Gamsys is dedicated in providing management software to the graphic and packaging industry. PARTNER software includes a cardboard quotation module allowing calculation of all types of compact cardboard products.

AUGMENT : Augmented Realality: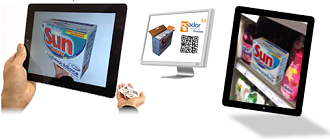 The young innovative company AUGMENT is the treeDIM partner in the supply of sales support augmented reality solutions, design and interactive print. Picador integrates into its 3D module a direct link to the AUGMENT platform which allows 3D viewing and manipulation of the packaging through a touchpad or a smartphone.

Quotation and Production Management for Cardboard Transformes
Antsys,
treeDIM partner, is the SIGBOX® (Quotation) and FURIO® (Production Management) editor. The softwares are both using Picador design drawings and PicXDK components for FEFCO standards. It allows a perfect integration between Picador, SIGBOX® ans FURIO® .
---
Picador Authorized Resselers:
Partner and distributor in Poland
Picador Polska
is our local partner in Poland. The team take advantage of a strong knowledge of diemaking and cardboard manufacturing, to distribute our software on the Polish market.
Picador Polska train the community of users, and support them in the day to day work.
Distribuidor exclusivo en España y Portugal
Sign Tronic
es un referente para la mayoría de las empresas más importantes en el sector de la impresión y del corte digital de España y Portugal. Con la velocidad de las mesas de corte ,

junto con la optimización en la preparación y administración del corte, ofrecemos un troquelado digital en casi todo tipo de materiales laminados, impresos directos o sin imprimir,
dándoles un acabo rápido y de altísima calidad. Pueden acompañarse de software tipo ZCC, o Vision System, para el corte de materiales impresos.
Y el PICADOR para la creación de packaging, cajas y displays.


Asia Robotica es una empresa dedicada a promover y a fabricar equipos de alta tecnología y calidad para el mercado mexicano.​
La fabricación de los equipos es 100% bajo sus diseños y especificaciones.
treeDIM y Asia Robotica decidieron vender conjuntamente el programa PICador para poder ofrecer a sus clientes un bundle incluyendo ambas soluciones y tecnologia.
OrangeOTec, partner and reseller of PICador® in India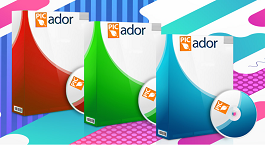 OrangeOTec is our reseller for Indian market. The company has a huge range of capacities as problem analysis and research, engineering and complete installation, delivery of standart printing machines, supplier from single machine to complete plant.

Retailer in South Africa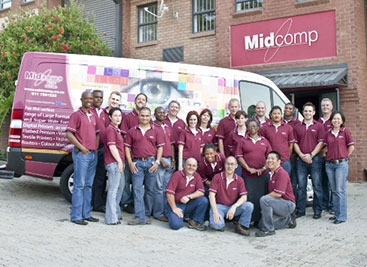 MidComp is a supplier and an expert in the large-format printing industry. They provide full range of solution including printers, Zund Cutting tables, softwares, worklow solutions aimed at meeting the full gamut of customer's requirements.
Norde, partner and reseller for Philippines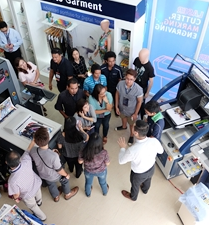 Norde is our new reseller for Philippines market. It's a leading provider of graphic arts and digital technology solutions.
They offer a large range of products and services including 3D Solutions, Digital Offset Printers, Direct-To-Garment Solutions, Finishing Solutions, Large-Format Printers, workflow and color...
German Partner and Packedia3D Retailer (Picador3D)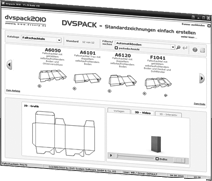 DVS System Software is the german editor of Packedia3D, a software composed of a complete and powerful parametrics models data base (FEFCO, ECMA, POS).
treeDIM supplies to DVS its folding and assembly 3D solution under Packedia3D brand name which is associated to BricsCAD (2D).
Distribuidor en America Latina
Los Especialistas en Sistemas de Impresión Digital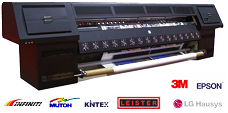 Contimaca Costa Rica S.A, es constituida en Costa Rica en el año 2003. Sus fundadores, empresarios con experiencia en el área de impresión digital, ofrecen al mercado costarricense variadas soluciones y alternativas en formato ancho y en el segmento gráfico. Para la creación de packaging, cajas y displays el software PICADOR y las mesas de corte FENIX son la la solución propuesta.
Reseller in Japan: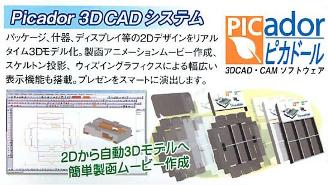 Digital Sleeve is the exlusive distributor of PICADOR and PLMPack in Japan.
The software is fully translated into Japanese. Digital Sleeve is an integrator of hardware and software solutions.

Partenaire et distributeur au Maroc
Amigraph is a service and maintenance company for all equipment dedicated to the graphic arts.The company distributes products from Kodak, Duplo, Foliant, Becker and other brands in Morocco.They provide all the equipment, supplies, consumables needed for this sector, as well as after-sales service.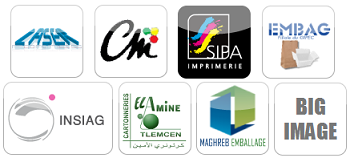 Partenaire et distributeur exclusif en Algérie
La société tattWiR basée à Alger, est le distributeur exclusif des solutions PICADOR et PLM Pack en Algérie. tattWiR réalise également des développements spécifiques d'intégration logicielle et peut fournir des équipements de découpe.


Distributeur exclusif en Tunisie
VENDAS est une agence conseil en communication et design packaging, composée de consultants et créatifs expérimentés, spécialisés dans la création packaging, la communication et l'impression.
---
SCHOOLS AND UNIVERSITIES:
European leader in packaging engineers training, Reims University works with treeDIM on applied research in digital simulation.

Cognac Superior Trainin Packaging

The 3 years public training was created in 2002 with an ATLANPACK partnership, the industrialists packaging federation from the Atlantic seabord.
FSpack objective is to train projects managers in two fields of business: packaging R&D and sustainable development. This school / companies agreement allows a dialogue with industrials such as pack development, quality control, design and prototyping, internships, visits...
Packaging department of Evreux IUT offers a bachelor to train technicians to packaging design or existing packaging optimization. The training is based on the use of professionals tools and software.

Strate Design School

Strate, Technical Higher Education Institute was born in 1993 with an aim: design will be a strategic lever for sustainable development of human societies, success will be collective and operating modes collegials.
Master's degree students are trained to use Picador and PLM Pack.

Temball Professional Bachelor

The "Technical Packaging" major of the "Industrial Production" bachelor aims to train in a year packaging innovation specialists. They will be able to perform all steps of packaging creation (from design until packaging production) and to adapt themselves to major end-use sectors (manufacturers and users).
---