The new version 8 of Picador brings many new or improved features for structural design of packaging and pos/display (2D , 3D), for fast protypage on cutting tables and digital printers and for the optimization of global packaging system (eco-design, packing, logistics)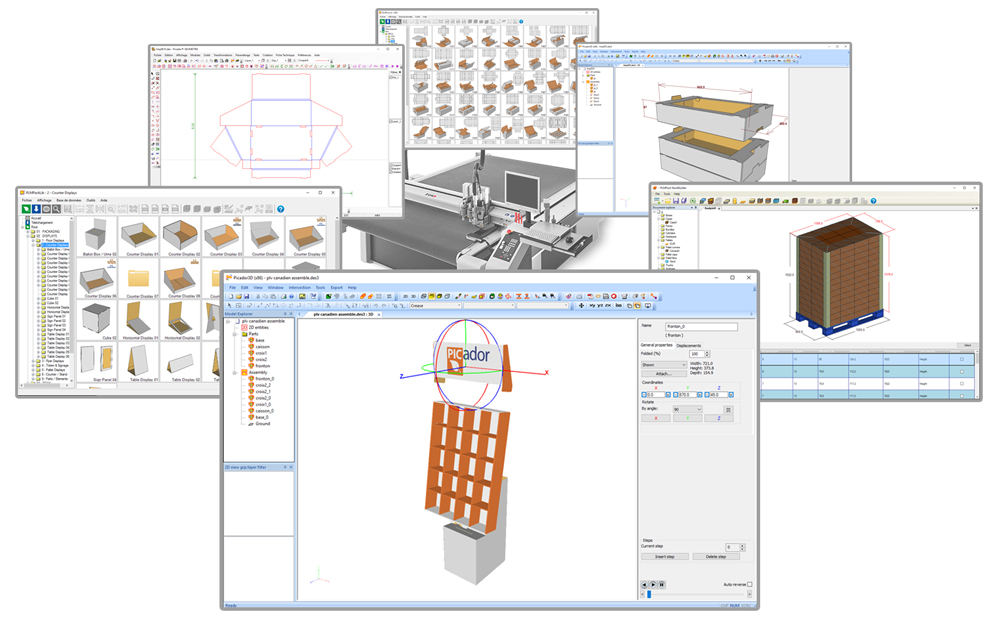 Many new features are further improved Picador 8:
- The 3D part assembly system has been redesigned , it has never been so simple and fast.
- Many models have been added in PackLib (packaging, display counter, POS)
- A clearer 2D interface with new tools to facilitate structural design.
- Parametric Module simpler and more powerful.
- The inclusion of new features for cutting (camera, Vcut, optimization)
- The enhanced palletising module with new optimization and configuration functions.
With 8 Picador, we place ourselves as a partner for your success in the packaging value chain, from creation and design.
We hope you are as excited as we are to use this new version.



---