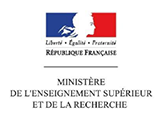 The "Young Innovative Company" award is given by the French Ministry of Research and Higher Education. It recognizes efforts and investments made in research and innovation by treeDIM
.
This status confirms the innovative nature of the PLM Pack project, an optimization and eco-design platform of packaging systems. It allows treeDIM to continue to invest in R&D for the next years.
Collaborative works with ESIEC and URCA continue particularly in digital simulation. The platform assembly is currently evolving into the future delivery of components: packaging library, materials data base, palletization, truck loading optimization.
Picador software will directly benefits of thes works for its packaging eco-design module.