Installation
How to proceed with installation and activation of Picador
Picador installation:
The installation can be started from the CD or the downloaded program: www.treedim.com
The serial number that is required at the installation procedure is noted on your order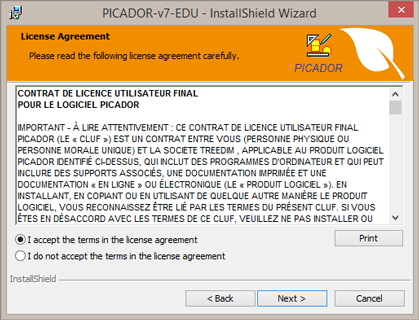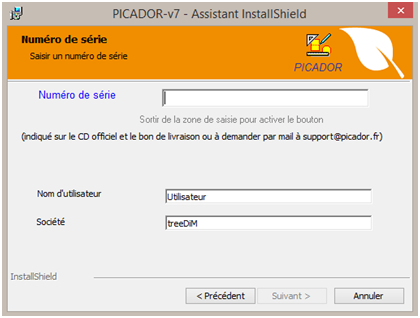 Then, follow the instructions normally until the end of the procedure.
Picador activation:
Picador requires activation to operate. When launching the application, complete the activation key request form.
Then send it to This email address is being protected from spambots. You need JavaScript enabled to view it.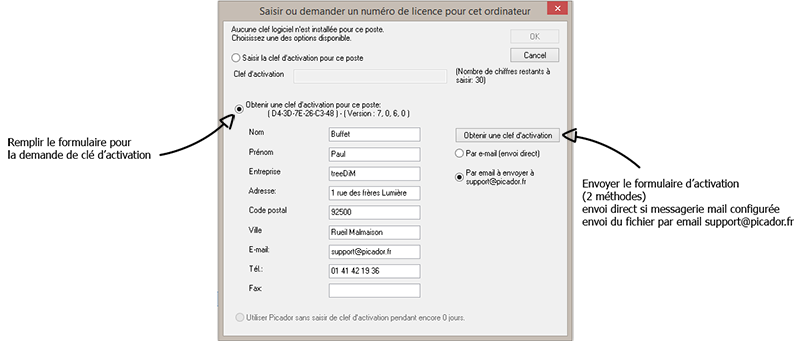 The activation key is sent after checking the validitée the Picador license. Copy the key in the fields, then click the "ok" button



Picador is now activate on your computer.